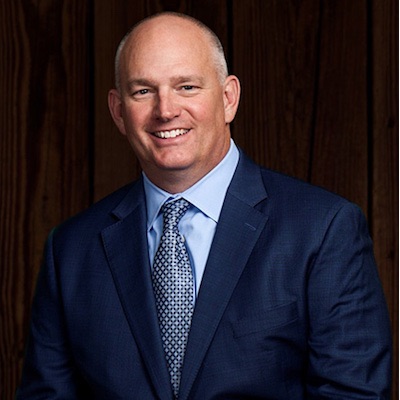 BRIAN PROCTOR, CHAIRMAN INTERNATIONAL AIRCRAFT DEALERS ASSOCIATIONAs the world's only accreditation program for aircraft dealers and brokers, the International Aircraft Dealers Association (IADA) was formed in 1991 to assure aircraft buyers and sellers of the highest level of ethics, experience, standards and trust. First established as the National Aircraft Resale Association (NARA), the organization changed its name to reflect the international scope of the industry and its members. Today, only 3% of all aircraft dealers merit IADA accreditation, while they handle more than 50% of all pre-owned business jet transactions.

The process of attaining accreditation is notably stringent, with requirements ranging from a minimum number of transactions per year (10) to abiding by a strict 14-point Code of Ethics – reiterated in an annual ethics and compliance training. Once granted initial accreditation, dealers must then be re-accredited every three years.
"IADA is taking a three-prong approach to improving the brokerage business: 1) Standardization; 2) Certification & Accreditation; and 3) Data Integrity," explains IADA Chairman, Brian Proctor.
When it comes to standards, the association is looking to simplify and streamline the process of transactions – or "those aspects that typically bog down transactions." One example is through creating a standardized letter of intent (LOI), which IADA hopes will become adopted by its members over time.
In terms of certification and accreditation, IADA works with an independent third-party agency, JosephAllan Aviation Consulting, to develop, review and analyze the qualifications of each potential IADA dealer. Those standards are "significantly more difficult than they had been in the past," says Proctor.
"There was a perception in the marketplace, particularly in the US, that NARA was a 'good ol'boys club' and we want to change that perception. We want to set apart IADA members so that clients can recognize that there's value in working with someone who is accredited."
2019 brought about 16 new companies applying for accreditation. This number dwindled down to nine accredited dealers. "In the history of the organization the most companies to apply was seven; 16 was a big deal and validation of the work IADA is doing," says Proctor.
IADA is now working towards the accreditation of individual brokers, supervised under IADA-accredited dealers. Each accredited firm must have at least 50% of its brokers achieve Certified Broker Status within 12 months of becoming an IADA member.
"At the IADA spring meeting, we gathered 22 members and brokers to develop test questions for a future training and educational guide for individual brokers," says Proctor, further explaining that this certifies a consistent delivery of support and counsel throughout an aircraft transaction.
One of the latest developments of IADA is the launch of an available aircraft search portal (www.AircraftExchange.com), featuring listings from IADA brokers and dealers. This online marketplace will allow buyers to easily identify "reputably-listed aircraft for sale and consequently facilitate transactions."
In line with the association's goal of maintaining data integrity, IADA has enlisted the support of a respected aviation researcher to validate the aircraft specifications listed on the platform, ensuring all information is accurate and updated.
"Ultimately, the end user will benefit because as we raise standards and as we elevate the profession there will be more transparency and value to the product that we – as brokers and dealers – bring to the industry."
IADA recently accredited 25 existing dealers and seven new dealers, all of who passed the stringent requirements. The association will now focus its work on accrediting brokers within those firms, while continuing its effort for more efficient, effective and ethical aircraft transactions.

The article originally appeared in Asian Sky Quarterly Q2 2109 on page 32.