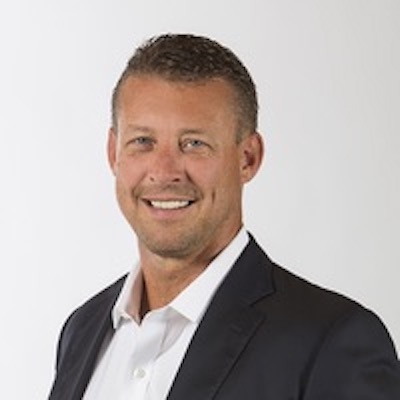 IADA member Chad Anderson, President of Jetcraft, discusses the two major differences between this year's market forecast and those from previous years.
Last month we released our 5-Year New & Pre-Owned Business Aviation Market Forecast – the first report of its kind to take a precise, comparative and quantified look at both types of aircraft transactions.
Aside from introducing pre-owned market predictions, we've updated our overarching methodology as compared to previous reports, making it even more precise. We've shifted to a five-year rather than a 10-year outlook, to better reflect the current aircraft ownership experience, and adjusted the overall population of aircraft analyzed to more closely align with our expertise. Furthermore, we've classified new deliveries as transactions only from date of entry into service and retrospectively normalized classifications prior to 2012, when all aircraft built were considered new deliveries. Finally, we've leveraged more of our own transaction data for a truly consolidated outline of how we see the industry behaving.
The findings show that our industry will continue to grow in size, scale and strength over the next five years, hitting nearly $30bn per year in revenue by 2023 – a remarkable figure. This is the first time a value like this has ever been assigned to the industry. We also expect to see the business aviation fleet grow by 12.1% in that time frame.
The forecast predicts continued and significant growth in the pre-owned industry, with an expected 11,765 transactions over the next five years, totaling $61bn in value. By 2023, we forecast four times as many pre-owned transactions vs. new deliveries, primarily due to the growing value proposition of these aircraft. Maintenance capabilities are increasing, and we are seeing greater accessibility, rapidity and cost-efficiency of high-quality refurbishment. This is resulting in higher demand for older or out-of-production aircraft, including amongst buyers who previously exclusively bought new models. Our forecast reveals that the average aircraft retirement age is now 32 years – nearly a decade older than previously thought.
We continue to see a shift towards large aircraft types in both new and pre-owned markets worldwide. Buyers are looking for larger and longer-range models and as a result of this, manufacturers are focusing on producing aircraft almost entirely in the midsize segment and above.
New unit deliveries are predicted to stay flat throughout the forecast period whilst generating higher revenues, due to the increase in large aircraft transactions. Over the next five years, we'll see many more customers turn towards large jets rather than light jets, as the needs of business travelers evolve on a more global scale.
On behalf of the team at Jetcraft, I am honored and excited to have produced the very first new and pre-owned business aviation market forecast, stemming from our 55 years' experience in connecting buyers and sellers across the world. We hope you find it useful, interesting and insightful and we welcome your comments, questions and feedback.
To download the full 2019 5-Year New & Pre-Owned Business Aviation Market Forecast, visit www.jetcraft.com/knowledge/market-forecast.
View video here.
This article was originally published by Jetcraft on June 28, 2019.