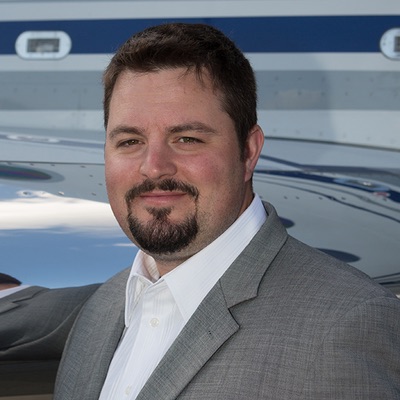 IADA member, Chris Brenner, Senior Vice President of Sales at Jetcraft, discusses the used jet market.
Whether it's buyer uncertainty or a lack of premium inventory, some analysts have noted a dip in the used jet market in the opening months of 2019. Rebecca Applegarth asks how Jetcraft's Chris Brenner reads the situation.
So far, 2019 has been a year of global uncertainty on many fronts, whether due to talk of potential Sino-American trade wars, Brexit, or political restiveness in Europe.
Has the political instability impacted the global used business jet sales arena? What else has affected used aircraft sales trends in the early part of the year? Various reports on the used jet marketplace indicated a slight slowing Year-over- Year for used aircraft transactions during the first quarter of 2019.
Having been trading in the pre-owned Business Aviation marketplace since 1962, today Jetcraft has offices around the world, and in 2018 the company facilitated more than 100 aircraft transactions for the first time in its history. Understandably, the health of the market in 2019 is of special interest.
"Several of the strongest markets for Business Aviation are currently experiencing political uncertainty," Chris Brenner explains, "so naturally this is making buyers and sellers more cautious."
Brenner has been in the Business Aviation industry for the past twelve years, having originally joined Jetcraft as sales and marketing coordinator in 2009 from a small aircraft dealership that specialized in piston and light turbine aircraft.
He has since held various sales positions within the organization and was appointed senior vice president, sales for the Americas in 2017.
"Taking a longer-term view," he elaborates, "we are still in a period of steady growth - so if there is a slight slowing, it is all part of the cycle."
Impacts of an Evaporating Pool of Inventory
An additional consideration as to what brought about the slowing in sales during early 2019 is that less than 10% of the world's fleet of jets is currently on the market, which historically is very low.
The expectation is that with the leading aircraft manufacturers due to deliver some attractive newly-certified jets to customers later this year, some of those new aircraft owners will release their current jets onto the used market, thereby replenishing it somewhat.
Until that happens, though, there remains an unusually low percentage of newer used jets in the market.
A recent report from Hagerty Jet Group highlighted the resulting buyer frustration as a reason for an increase in off-market transactions (specifically in the Gulfstream G550 market, in the case of Hagerty's analysis).
But is this something that is being seen in the wider used aircraft marketplace – and if so, should it be of concern to anybody? "It has been widely reported that there is a lack of younger inventory, and buyers are having to turn to older aircraft," Brenner reflects.
"Many sales do take place before an aircraft has been marketed, which you could define as being 'off-market'. However, this serves to demonstrate the demand for pre-owned aircraft in today's market.
"It should also highlight the need to work with consultants that have inventory visibility and can provide you with up-to-the-minute market insights," Brenner explains.
Though a buyer might like to find an off-market 'deal', the reality is that they may be less likely to find sellers prepared to accept an offer in keeping with the realities of the on-market aircraft values.
"Buyers and sellers need to do their due diligence. Then transparency is not an issue," Brenner says of selecting the best consultant to represent your interests in an aircraft transaction, whether it's on or off the market.
Stable, Sensible Pricing Essential
So, what will be important if the market is to continue to thrive when the pace of transactions picks up again and the anticipated replenishment of inventory occurs?
Speaking for both the near- and mid-term, Brenner concludes, "It is important that the market remains stable. For that to happen, pricing needs to remain sensible to avoid over-supply and maintain this period of steady, healthy growth."
More information from www.jetcraft.com.
This article was originally written by Rebecca Applegarth and published in AvBuyer Magazine, Vol. 23, Issue 6, 2019, p. 48.