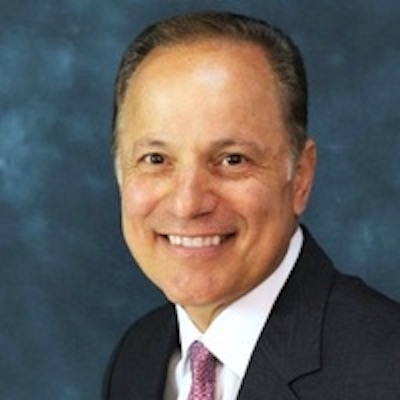 IADA member, Tony Kioussis, President of Asset Insight, shares the latest market analysis.
Asset Insight's April 30, 2019 market analysis covering 96 fixed-wing models and 1,684 aircraft listed for sale, revealed a 1.7% inventory increase to the tracked fleet. Large Jets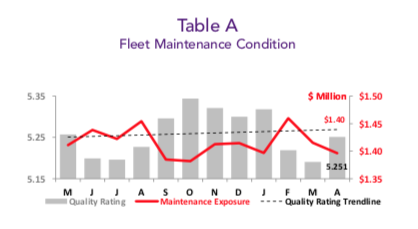 experienced the greatest percentage inventory increase (a 4.6% gain), followed by Small Jets (3.5% inventory increase). Meanwhile Medium Jet and Turboprop inventory decreased 0.5% and 1.1%, respectively.
Aircraft Values
Average aircraft value for the tracked fleet increased just under 1% to post a figure just over $60k higher than the record low value.
While Medium Jets posted a 12-month high figure and Small Jet values remained above their 12-month average, these increases could not overcome ask price decreases posted by Large Jets and Turboprops.
Inventory Fleet Maintenance Condition
Fleet asset quality improved nearly 1.2% in April while Maintenance Exposure also improved 1.4%. Overall, the tracked inventory posted the following:
Quality Rating was below the 12-month average, but it did manage to skirt into the 'Excellent' range, increasing from 5.191 in March to 5.251 for April, on Asset Insight's scale of -2.5 to 10.

Maintenance Exposure (an aircraft's accumulated/embedded maintenance expense), although below the 12-month average, improved (decreased) to $1.4m from March's $1.42m.
Maintenance Exposure to Ask Price (ETP) Ratio
The ETP Ratio is a useful indicator of an aircraft's marketability. It's computed by dividing the asset's Maintenance Exposure (the financial liability accrued with respect to future scheduled maintenance events) by its Ask Price.
'Days on Market' analysis has shown that when the ETP Ratio is greater than 40%, a listed aircraft's time for sale on the market increases, usually by more than 30%. During Q1 2019, assets whose ETP Ratio was 40% or more were listed for sale over 62% longer (on average) than aircraft whose Ratio was below 40% (i.e. 237 days versus 384 days on the market).
April's analysis also noted that 55% of all tracked models and nearly 63% of the tracked fleet posted an ETP Ratio above 40% (see Table B).
Our tracked fleet's ETP Ratio posted another improvement in April, decreasing to 63.6% from March's 66%.
Turboprops posted the lowest (best) ETP Ratio at 54.9% (although that reflected a worsening from last month's 52.9% and a 12-month worst figure;

Large Jets improved from 62.2% to 60.2%;

Small Jets improved from 62% to 61.5%; and

Medium Jets improved from 79.5% to 72.9%.
Large Jets
Market Summary
The continued increase to the inventory fleet must be worrisome for Large Jet sellers as final transaction values have shown a noticeable drop during the past few weeks.
Small Jets also experienced an increase to the fleet for sale, but the impact on their pricing has not been as dramatic... at least, not yet.
Large Jets April Market Summary
Large Jet inventory increased by another 16 units, with April's fleet mix change seeing a large number of higher quality assets enter inventory.
Better asset quality ought to command higher pricing, but that does not appear to be the case as values are under supply pressure and there is an apparent desire by many sellers to transact while the trading climate is still favorable.
Ask Prices decreased another 2.5% in April and are now
down 8.2% for the year. While the group's ETP Ratio improved due to higher quality assets entering the fleet for sale, the improved selection is creating downward pricing pressure.
Medium Jets April Market Summary
Inventory for the tracked fleet decreased by three units in April, and asset quality improved an impressive 3.7% while Maintenance Exposure improved (decreased) 2.1%. If you combine those figures with a 4% price increase in April (a 12- month high figure and a 7.5% increase for the year) the result is an ETP Ratio of 72.9%, the group's best figure since July 2018.
Buyers and sellers are clearly finding common ground and, since 11.6% of the tracked inventory fleet is listed for sale, Asset Insight believes the traditional 10% transition point between a buyer's and seller's market may be shifting to a higher number.
This article was originally published in AvBuyer Magazine, Volume 23, Issue 6, p. 30.