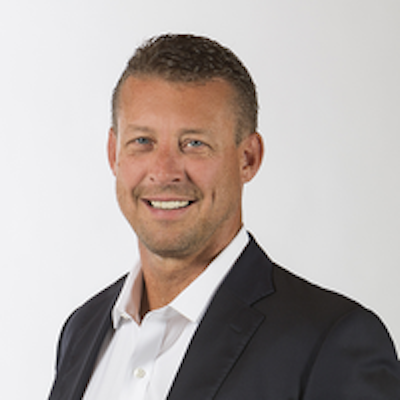 IADA Member and Accredited Dealer, Chad Anderson, President of Jetcraft, discusses why you should buy a pre-owned aircraft and where to find them.
Pre-owned, vintage, used…from sports cars to designer clothes and beyond, these words don't usually indicate 'new'.
But, according to Jetcraft, the world's leading aircraft sales specialist, pre-owned private jets don't have to be 'old' – in fact, the savviest buyers are now picking up these airplanes after less than a year of use.
So how do buyers find an almost-new aircraft? And what's bringing these jets to the market in the first place? We asked Chad Anderson, president of Jetcraft.
Why should I buy a pre-owned jet?
Pre-owned aircraft allow buyers to find the long-range or large-cabin model they need at the best possible price. Private jets are valuable but expensive assets, so it's important you invest in an aircraft that suits your needs and will retain value. With the sophistication of upgrades and renovations available today, pre-owned planes are every bit as attractive as new ones.
Why are these almost-new aircraft available?
As many businesses 'go global', and more and more private jet owners fly greater distances for work or leisure, demand is growing for spacious, fast jets that can span half the world without stopping. The top jet manufacturers are responding to this need by releasing new large-cabin aircraft. This influx is driving some buyers to sell their airplane after only one or two years of ownership, so they can upgrade to an even newer model.
Indeed, this summer Jetcraft sold the world's first pre-owned Gulfstream G500 – an aircraft that only came onto the market in 2018. The speed of this sale shows how demand for almost-new long-range models is at an unprecedented high.
How do I find a pre-owned jet to buy?
There's a lot of competition for young, pre-owned jets. In fact, our recent market forecast anticipates four times more pre-owned transactions a year than new deliveries by 2023 and we're seeing many aircraft that are correctly priced, marketed and positioned are sold before they even hit the market. If you're planning to purchase a pre-owned aircraft, it's important to work with a consultant you trust and who has a pulse on the market and the latest available inventory.
Which jet should I choose?
Today, most buyers are looking for an aircraft that can fly direct from London to cities such as Seoul and Singapore. If you're regularly travelling long distances, you want a fast jet that allows you to be in the office or at home with your family as much as possible. Choosing between types at the very top of the market, such as the Gulfstream G500 and G600, the Bombardier Global 7500 and the Dassault Falcon 7X and 8X, can be difficult. Speaking with an experienced professional is invaluable in finding an aircraft that perfectly fits your needs.
This article was originally published in Luxury Lifestyle Magazine on September 24, 2019.