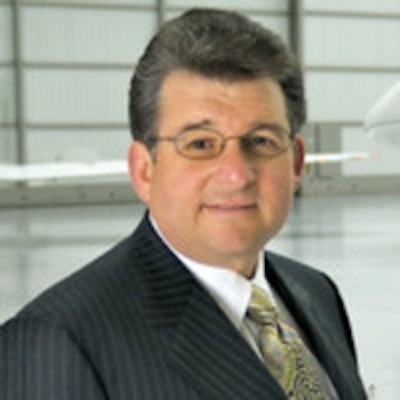 IADA verified member, Louis Seno, ASA, Chairman Emeritus and Special Advisor to the Jet Support Services, Inc. Board of Directors, discusses why using an accredited aircraft appraiser is best.
Keeping a finger on the pulse of your aircraft's current valuation is crucial, both for tax and depreciation purposes, and when you seek to refinance or sell your aircraft. (Listen to "Regular Check-Ups," Above & Beyond Podcast, June 2019.)
The demand for reputable appraisers is increasing throughout the business aviation industry. Original equipment manufacturers (OEMs), banks and leasing companies, insurance underwriters, and on-demand charter operators all need knowledgeable appraisers they can trust. But what makes an individual qualified to become an appraiser?
Due to the complex nature of the appraisal profession, education and experience are crucial. However, there are no legal requirements, nor license needed, so anyone can call him- or herself an aircraft appraiser, regardless of their knowledge, skills, experience, or abilities. In response, the American Society of Appraisers (ASA) established an aircraft-specific discipline and designation program, to help assure owners and financial institutions that the aircraft are accurately valued.
An increased demand for aircraft valuation experts in the early 2000s mandated something more be done. And so a 2016 partnership was formed between ASA and the David B. O'Maley College of Business at Embry-Riddle Aeronautical University to establish a universally accepted industry standard. Together, they developed a series of four courses designed specifically for professional aircraft appraisers, enabling those so committed to achieve a new official accreditation.
Successful completion of the courses provides participants with the necessary fundamental appraisal coursework to apply for professional accreditation through ASA, with a specialty in aircraft appraisal. The curriculum covers commercial, business, and general aviation aircraft, including fixed-wing and rotorcraft, and other aerospace assets, such as tugs and ground power units.
ASA's coursework and testing builds a solid foundation of aviation knowledge. A thorough peer evaluation of appraisal reports is then conducted before an individual can receive the Accredited Member (AM) credentials for two years of experience, or the Accredited Senior Appraiser (ASA) credentials for five years of experience.
Additionally, there is a 100-hour continuing education requirement to be completed during the five years after receiving ASA accreditation. Courses and advanced conferences are offered around the globe for ASA appraisers to learn more about current issues and prepare for future valuation challenges.
"The accreditation process is detailed and meticulous," said Johnnie White, ASA's CEO. "We recognize that your turbine aircraft is a multimillion-dollar asset. To ensure its proper valuation, we set high standards on educating our designated members."
You can secure a qualified appraisal for your aircraft in one of two ways:
In a desktop valuation, the appraiser will go well beyond a simple pricing comparison by researching the current aircraft on the market, establishing the average days the aircraft model has been on the market, and evaluating any trending data. The appraiser also will assess the maintenance status, look for any major inspection expenses that could be coming due, and perform a cursory check of the logbooks and specifications for the aircraft without looking at the asset. This is the less costly option.
A physical, onsite appraisal will consist of all of the above, plus a hands-on inspection that includes a thorough examination of the aircraft, including engine and airframe maintenance logbooks. With this option, you will pay for the appraiser to travel to and from your aircraft, for the time spent on the physical inspection of the aircraft and records, and for research of recent sales of comparable make/model aircraft to establish the asset's current market value.
When your aircraft needs an appraisal or reappraisal for insurance or refinancing purposes, or to prepare for its disposition, choose an ASA-accredited appraiser who has invested in their profession to become the most accomplished and skilled person to appraise your aircraft and to keep a pulse on its value for years to come.
This article was originally published by Business Aviation Advisor on November 1, 2019.